Registered Psychotherapist, CRPO, Masters Science (Mental Health Counselling)
My Therapeutic Goals:
My goal is to connect mindfully to you, to all of you, to your light and shadow, strengths and self limiting beliefs, wisdom and fear, joy and sadness. My goal is to support you in moments when the journey feels bumpy and unclear, and to celebrate with you in moments of clarity and peace. Through curiosity and acceptance, all of you get to be equally heard, seen and felt. To me, that is the beginning of healing and awakening, living vs. surviving, being vs. doing. My goal is to support you in the journey of self exploration, acceptance and love.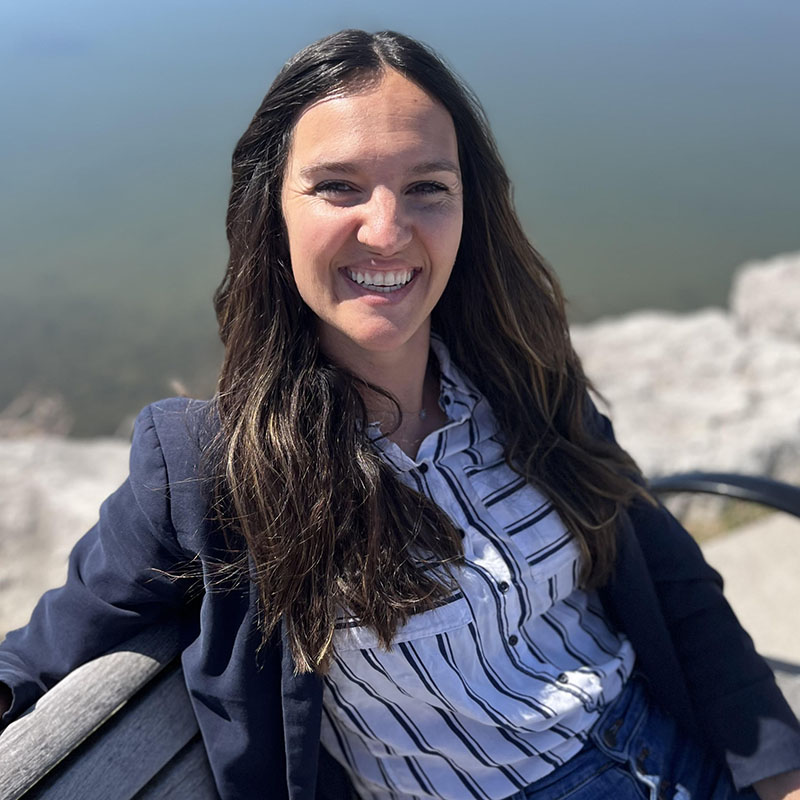 Collingwood Psychotherapy & Yoga Center
My Path So Far:
Born in Brazil, raised in Portugal, educated in the USA and rooted in Canada, I can say my path has been a beautiful blend of cultures, opportunities and experiences. 
My path to becoming a psychotherapist started in 2005 when I decided to move from Portugal to Montana, USA for my undergraduate program in psychology, where I also had the opportunity to represent my university through tennis, traveling and competing across the United States. 
In 2008, I continued my education with a Master's in Mental Health Counselling in New York, USA.
So far in my career, I have worked in crisis response, acute psychiatric facilities, community work, meeting families in their home environments, and outpatient psychotherapy services. 
I have always felt a call towards being a psychotherapist, and that call, as I understand it now, was my being, my inner light wanting to experience and call other people's inner light, through caring, compassionate presence. How lucky of me, and what an honour to have this opportunity.
I am always looking to learn, consistently educating myself as well as deepening my understanding of who I am and my purpose. I feel blessed that I get the opportunity to know and witness so many brave souls shine in their journeys.  
The Process of Psychotherapy:
Throughout the process of therapy, you may feel curiosity, growth, vulnerability, courage, strength, a variety of emotions, emotional detox, clarity, confusion, constriction and expansion, all processed in a supportive, non-judgemental, non-pathological, and mindful environment. This environment is continuously co-created between us and you work progressively towards internal alignment, equilibrium, connection to emotional wisdom, and freedom.
Therapeutic Theories I Work With:
Relational Psychotherapy
Trauma-Informed Stabilization Treatment
Internal Family Systems
Dyadic Developmental Psychotherapy
Attachment Theories
Collaborative Problem-Solving
Interpersonal Neurobiology
Connected Parenting
Peaceful Parenting
Mindfulness
Relevant Education:
BA Psychology – 2005
Master's in Mental Health Counselling – 2008
Collaborative Problem-Solving Certification – 2018
Trauma Conference (5 Days) – 2018
IFS Training (3 Days) – 2018
Narrative Therapy Course – 2018
Dr. Dan Siegel, Interpersonal Neurobiology Online course – 2020
Connected Parenting Training – 2020
Janina Fisher, Clinical Trauma Online Course – 2020
Cognitive Behavioural Therapy with Children and Youth Certification (3 day) -October 2020
DDP Level I (3 Days) – 2021
Dr. Mona Delahooke, Beyond Behaviour Online Course – May 2021
Peaceful Parenting Coach Certificate – 2022
To provide clients with an accepting, friendly space to discover their healing path and to develop therapeutic relationships that sustain, inspire and guide them.
To provide clients with highly skilled, self responsible and self aware psychotherapists and yoga therapists who are always striving to learn about advancements in their fields and to continually develop themselves.
To create psychoeducational opportunities for clients to empower them to learn about their symptoms and how they can move towards healing and growth.
To provide innovative training programs that develop highly competent, self aware, self responsible, and inspiring psychotherapists and yoga therapists.