Support your teen and help them work through issues.
Between social and academic pressures, relationships with friends, and the looming idea of independently going out into the world, being a teenager today can be difficult. And because of this, some teens struggle with anxiety, depression, low self-esteem, and other mental health issues.
More About Collingwood Psychotherapy & Yoga Centre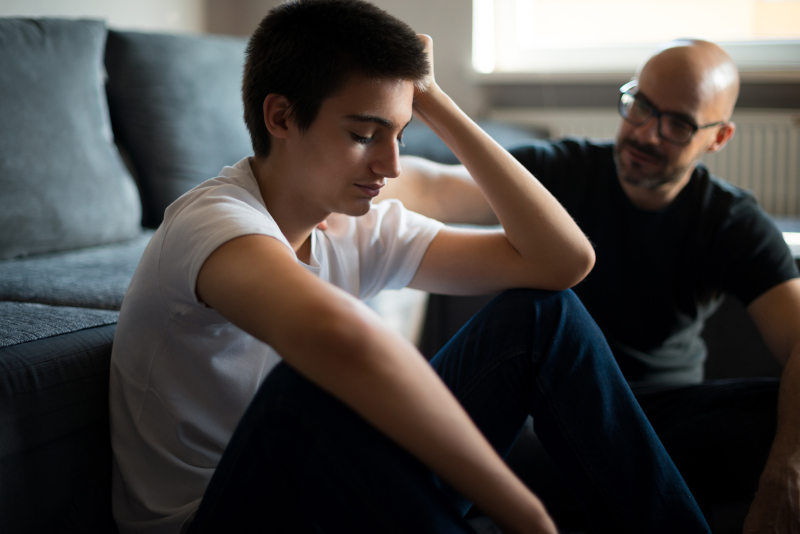 Do you worry about your teen and their mental health? We want to help them at Collingwood Psychotherapy & Yoga Centre. We have helped many teenagers in the Collingwood, Ontario area through compassionate and understanding psychotherapy for teens. We are dedicated to not only helping to improve your teenager's mental health, but also their overall wellbeing.
Your teenager may tell you that they are fine, but they may still benefit from psychotherapy for teens if they are struggling with their mental health. We recommend suggesting psychotherapy if your teenager's grades suddenly drop, they become exceptionally miserable and moody at home, they start avoiding social interactions, they start getting into trouble, they seem to be always tired, or if their irritability has started to affect their life.
During every session, we work on understanding the teenager we are talking to and what they are dealing with. Only from there do we recommend strategies and techniques that can improve their mental health and help them move forward.
We use specific principals within our psychotherapy practice that benefit teens and help them work through their struggles, learn and implement effective coping mechanisms, and improve their mental health. Book an appointment today for your teen.
To provide clients with an accepting, friendly space to discover their healing path and to develop therapeutic relationships that sustain, inspire and guide them.
To provide clients with highly skilled, self responsible and self aware psychotherapists and yoga therapists who are always striving to learn about advancements in their fields and to continually develop themselves.
To create psychoeducational opportunities for clients to empower them to learn about their symptoms and how they can move towards healing and growth.
To provide innovative training programs that develop highly competent, self aware, self responsible, and inspiring psychotherapists and yoga therapists.